Le Trou Normand - Original:
It is certain that the first time a palate was cleansed with a young Calvados eau de vie, it happened during a meal consumed near to the still during distillation season. With this small sip in whatever glass was available, a tradition was born.
Le Trou Normand Moderne
A Modern Classic Rooted in Tradition:
This version of Le Trou Normand should be served in a small, elegant, wide brimmed cordial glass or something similar.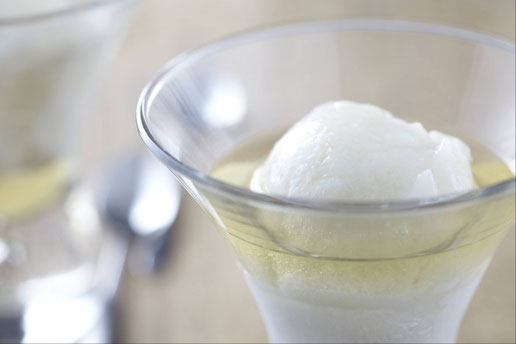 Ingredients:
1 to 1.5 oz. Claque-Pepin Calvados Fine

1-2 small balls of apple or pear sorbet

1 mint leaf
Instructions:
Place sorbet in the glass. Pour Calvados over the sorbet. Add mint leaf garnish. Serve immediately with small spoon.
Serves 1