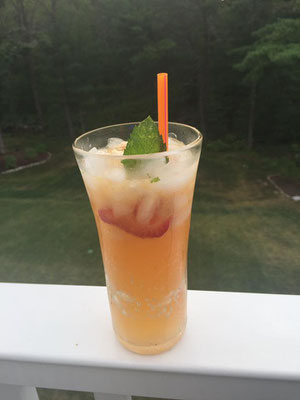 Ingredients:
3 oz. Du Peyrat Cognac Organic Selection

2 oz. simple syrup

Juice of one medium orange

Juice of half a lemon

4-6 ripe strawberries

4-6 mint leaves

4-6 oz. ginger beer
Instructions:
Muddle strawberries and mint in shaker, add ice, juice, and cognac. Shake for at least 1 min. Strain into tall glass filled 2/3 with crushed ice. Top off with Ginger Beer. Garnish with mint and strawberry.
Serves 2