Vieux Xérès
Recipe courtesy of Jason Bosshart at El Gaucho in Seattle.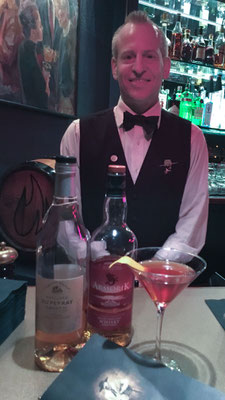 Ingredients:
1 1/2 oz. Armorik Breton Single Malt Sherry Finish

1/4 oz. Antica Sweet Vermouth

1/4 oz. Du Peyrat Cognac Organic Selection

1/4 oz. Benedictine

Dash of bitters
Instructions:
Add all ingredients to a mixing glass with ice. Stir and pour into chilled martini glass. Garnish with lemon peel.
Serves 1