John the Fearless
Many thanks to Rory Caviness, Head Bartender at La Voile Boston, for this recipe!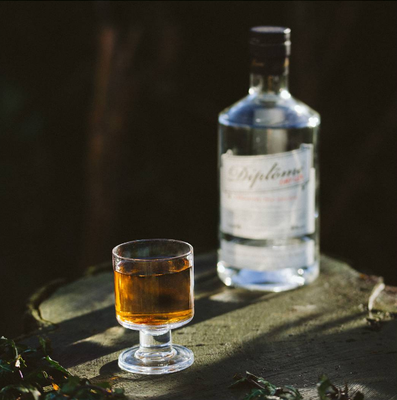 John the Fearless was a Duke of Burgundy during the early 1400's. Dijon was known for being home to many Dukes and a place with a lot of wealth and power during the middle ages.
Ingredients:
2 oz. Diplôme Gin

.75 oz. lemon juice

.5 oz. Wolfberger Amer Gingembre

.25 oz. demerara rich simple syrup (2:1)

3 dashes Fee Bros Whiskey Barrel Bitters

1 orange wheel
Instructions:
Muddle orange wheel and bitters at the bottom of a mixing glass. Add remaining ingredients and shake well over ice. Fine strain into a coupe glass. No garnish.
Serves 1