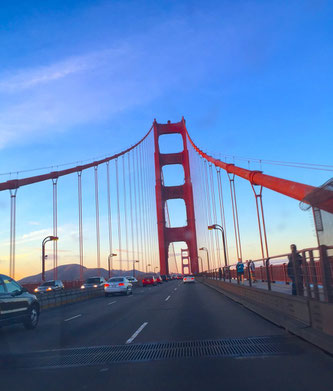 Our busy season is officially in high gear and our bags are perpetually ready for visits around the country. We've already been to Atlanta, Georgia to visit with Quality Wines & Spirits, where we participated in their annual grand tasting event. 
After Atlanta, Christine traveled to Chicago for the ever-popular Chicago Indie Spirits show, as well as an event called "Boire comme les francais!" (Drink like the French!) in conjunction with BC Merchants and La Creperie, who served wonderfully delicious crepes with a flambé of Marie Duffau Bas Armagnac Napoleon!
We also spent some quality time out West this month, with most of our visit being divided among our three distributors in Northern California. During our nine day visit there, we made a 24 hour, round-trip dash to open our 26th state, Arizona. We arrived in Scottsdale just in time to participate in Diamondback Wine & Spirits' annual trade tasting. 
By the time you read this, Christine will have returned from a visit to Maryland and DC to visit with Craft Wine & Spirits. This is a great market that has a growing appreciation for our fine French spirits portfolio and we love working with them.
During the first week of November, Christine will return to the West coast to work with our distributors in both Northern and Southern California. Finally, in mid-November we'll be back in Chicago for the 31st Annual Passport to France! a fantastic annual event sponsored by the French American Chamber of Commerce that does a tremendous job celebrating French culture, especially the food and drink aspects. 
Photo Gallery of recent trips to GA, IL, CA, AZ and DC.