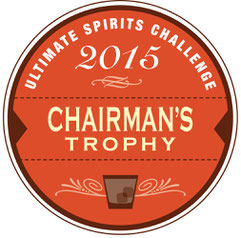 Heavenly Spirits is pleased to announce that four of our products scored higher than 90 points in this years challenge, three were Finalists  and one even received the Chairman's Trophy, the highest award possible in the product's respective catagory. In addition, Organic Cognac Distillery, DuPeyrat was given the "Great Value Award" for its "Organic Selection" quality and price, (SRP generally under$35.00), and Distillery Warenghem was given the "Tried & True Award" in recognition of submitting spirits products that are consistently high in quality three years in a row.
According to its website, "Ultimate Beverage Challenge's mission is to create and establish a new and higher standard of evaluation for spirits and wine that provides accurate, meaningful and useful results in recognizing and promoting the quality of beverage alcohol products. It accomplishes this by the integrity of its people and approach, its innovative and exacting methodology, and through the credibility of its results." 
Each year we submit 4-6 products from our famed portfolio for consideration and each year we manage to come away with a handful of awards, which is a testament to the success of our own selection process. The awards are of course a tribute to the dedication, passion and quality that our producers put into all of their artisanally produced spirits. We are proud to represent such fine craftsmanship. Following is a list of awards our products received this year:
Chairman's Trophy, 94 points, Extraordinary! - 
Tried & True Award -
ArmoriK Single Malt French Whisky, Sherry Finish 
Finalist, 96 points, Extraordinary! - 
Dartigalongue 1984 Bas-Armagnac 
Finalist, 93 points, Excellent! - 
Roger Groult 12 Year Old Calvados, Pays d'Auge 
92 points, Excellent! - 
Great Value Award -
Cognac Organic Selection DuPeyrat
 The judges of this year's competition were inspired to offer cocktail serving suggestions for a few of our winners and we posted these on our cocktail recipe page, here.