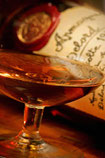 According to statistics recently released by the BNIA, Heavenly Spirits of Lakeville, MA is credited with the importation and distribution of more Armagnac to the US by volume than any other importer.
That's right, and we did it for the second consecutive year, thanks to all you folks who appreciate quality and value, including our hard working distributors and our amazing suppliers who make such wondeful products. These Armagnac brands include Delord, Marie Duffau, Dartigalongue, Chauffe Coeur, and Artez.
Coincidently, this year marks the 700th anniversary of Armagnac distillation. BNIA sponsored celebrations are planned for cities around the globe including London, Moscow and Chicago, and Paris. For its part, Heavenly Spirits plans to celebrate the 700th anniversary and its top distributor ranking by continuing to promote Armagnac across the US through seminars and tastings in each of the states where its products are distributed. It also has plans to offer various Armagnac related prize give-aways (swag) through social media sites like Face Book and Twitter.
If you are planning any Armagnac 700 years celebrations please let us know about it.
cheers!