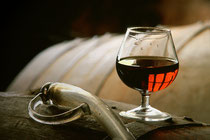 Come to Binneys, Highland Park Store in Chicago for a
HEAVENLY SPIRITS SEMINAR
Friday, November 6, 6:30-8:30pm
Sample our wonderful French Brandies, Armagnac and Calvados. Join importers Dan and Christine Cooney, of Heavenly Spirits, for a sit down seminar featuring eight great examples of fine Armagnac and Calvados! Reservations are required. $5 W/Binny's Card / $10 non-members.
Call (847)831-5400 or email highlandpark@binnys.com for reservations.